About Us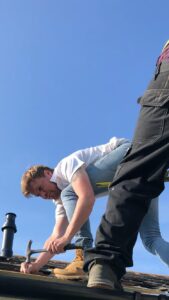 Here's a little about us section to help you get to know the business and let you know how we're doing things differently here at Locktight Building & Roofing Southampton. We're a local service providing roofing, chimney, guttering, and even loft insulation services to all homes and businesses in the Southampton area. We're professional, trusted, and experienced at what we do. With over 25 years of experience. Not to mention all the tools and skills required to tackle the smallest and biggest roofing related tasks. We have stacks of experience and expertise for all jobs big or small.
Our mantra has always been to provide a great service at competitive rates without making our customers wait weeks for a quotation. Once we've come and given you a quote free of charge. We'll waste no time in getting to work and making sure your roof is in perfect working order before we leave. But that's not all we also offer a fantastic aftercare package at no extra cost which includes guarantees and warranties to cover you against further roof problems.
Friendly, Professional Team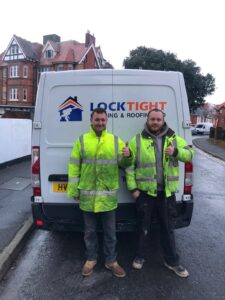 Do not wait around for months on end just for a quotation. Call the professionals and see how much time, effort, and even money you could save when you come directly to Roofers Southampton. Local, professional services, plus easy to obtain quotes at flexible hours all for free.
Call our friendly, trained office team today and find out why so many homes and businesses are choosing Roofers Southampton when they're in need of vital roofing, gutter, chimney and even loft insulation tasks completing. We provide perfection. Don't settle for anything less when it comes to roofing. Come direct to the local roofing specialists of Southampton today. We treat each and every customer like royalty. Come and find out today!