Find us on Twitter
Find us on Facebook
Roofing Company Southampton
Call Roofing Company Southampton 0238 184 9691
Roofing Company Southampton –
local, trusted and professional
Welcome to Roofers of Southampton. Your number one stop for local, trusted and professional roofing, chimney and guttering services in the Southampton area. We cover all Southampton areas and provide free quotes with all work. Call us today and book in your free quote today. We pride ourselves on being ready to rock and roll at all times. Other roofing services may be booked up for 6 months, we have a big team in order to cut back on time our customers have to wait for a quote.
Here's a list of services (some but not all) that we have to offer on a daily basis;
Roofing services, roof repairs, cleaning, moss removal, tiles, ridge tiles, flashing, cladding, extensions, chimney repairs, slate roof repairs, guttering, battens, membranes.
Flat & Pitched Roof Construction, Repairs, Reconstruction

Flashing & Lead Work

Roof Extensions

Tile & Slate Roof Repairs & Replacements

Emergency Leak Repairs

Roof, Gutter & Chimney Cleaning

Chimney Repointing, Removal & Repairs

Window Installation

Loft Insulation

Guttering Repairs & Replacements

Cladding, Soffits, & Fascias Repairs

Flexible Hours For Our Free No Obligation Professionally Carried Out Quotes

Plus Much More..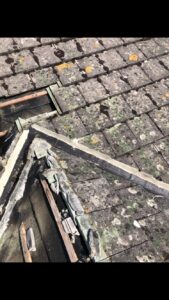 If you can't see the service you're after in this list don't worry! We provide a whole load of other great services. You can read a more in depth list by visiting our services page. Or alternatively if you'd prefer to speak to someone just give us a call. Our office team will be happy to help you in whatever way they can. With over 25 years of experience. Roofers of Southampton won't be happy until our customers are also happy. Call and speak to the team today, you might be able to make your roofing problems a thing of the past sooner than you think by calling Roofing Southampton today.
Roofing Company Southampton Install Roofs for all Buildings
Roof installation or replacement is a big job, especially for large commercial buildings. It can take time and cause disruption when it comes to residential buildings and it is therefore vital that roofing company Southampton find the right time that suits you and your family before carrying out the work. Roof installation is not something that is easily done and requires scaffolding on your home and a time where your home may not be liveable for a short while. However, roofing company Southampton make sure they break down all the work that is to be done on your roof and highlight when disruption will occur to your family life if so that you can be fully prepared to be out of the property at those times.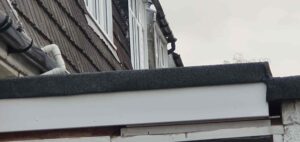 A member of the team will always go through the process with every client to ensure that the right time frames and issues that will occur are communicated correctly. This is what roofing company Southampton excel at doing. The team remain open and collaborative at all times with their clients whether they are installing or replacing a roof for a large commercial building or a small residential house. The team at roofing company Southampton is fully qualified to assess the roof replacement or installation and crying foresee any potential issues that may require more attention or be more costly to the initial quote. Therefore, every client is aware of the work and potential work that will be done on their property.
Roofing company Southampton works officially at all times and remains professional throughout the process. They will meet deadlines that are agreed upon and communicate any problems that arise or extend those deadlines. You can trust roofing company Southampton to be trustworthy and dependable at all times and you will never be disappointed with the result.
Professionalism at all Times with Roofing Company Southampton
Every roofing company is different but one thing is for certain when it comes to roofing company Southampton is that they always offer a professional service. No matter the job, big or small roofing company Southampton will always remain professional and serious about the work at all times and never compromise on this. The work they do and carry out requires a high level of concentration and attention to detail and they make sure that this is maintained at all times. Roofing company Southampton professional always has a friendly approach in everything that it does and aims to put all their customers' mind at ease when it comes to the jobs that need to be done on their roofs.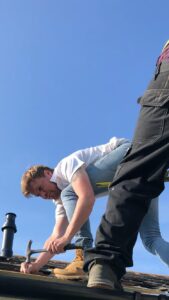 Maintaining their dependable and friendly reputation is very important to roofing company Southampton and they work tirelessly to always make sure the customer comes first. This means that they aim to answer any of your questions you may have and communicating all the details of every job with you directly at the start and throughout the work that is carried out. Roofing company Southampton is a professional team above everything else and you can rely on them for their workmanship and their expertise when it comes to reparation or installation.
This level of professionalism is not only represented in the work they do but also in their customer service approach and manner. The roofing team and the customer service team are fully trained in everything related to professional customer service and understand that their work requires a level of trust and reliability. Roofing company Southampton has been around for 15 years the team regularly attend training courses around professionalism and customer service to make sure that their reputation is maintained. All roofers are fully qualified and experienced in the work that they do at roofing company Southampton and they are proud to serve the local communities.
Roofing Company Southampton can Provide Chimney Installation or Removal
If your dream has always been to have a log burning fire in your home then look no further than roofing company Southampton. We are qualified specialists who can deal with any chimney installation and make sure that your home is fully equipped to deal with the new addition to your roof. We will make sure that the chimney is installed correctly and the passageway for the smoke is implanted in the right place in your home. Roofing companies Southampton have tons of experience installing chimneys and can make sure that it is the most effective and sustainable and energy-efficient chimney structure for your home.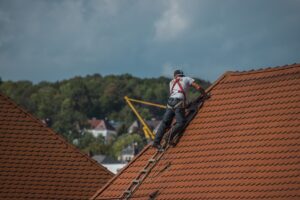 Roofing company Southampton includes a team that has expertise in the maintenance and installation of chimneys and can offer the right advice and recommendations before and after the installation. Our services don't stop after the work is done, but any maintenance or jobs that are required once the chimney is built. Roofing company Southampton is with you 100% of the way and we'll make sure that your home is fit for that burner in no time.
Alternatively, if you need a chimney removed from your roof and blocked in, roofing company Southampton can do this efficiently and effectively so that your home looks like it never had the chimney in the first place. Our team are extremely conscientious and can make sure that any fireplace can be removed and filled in with the best tools and equipment available. When it comes to your chimney,  roofing company Southampton is the roofing company for the job. This, alongside any other roofing needs, is all in a day's work for our company. We are enthusiastic and motivated by our clients' needs and work hard to maintain the friendly and efficient reputation we have built in the Southampton area. You will not be disappointed by our services and we always look forward to hearing from all our local clients.
Choose a Skylight with Roofing Company Southampton
Have you ever considered a skylight? Do you simple windows in your roof can offer tons of light in your loft space. Roofing company Southampton has skilled builders to fit skylights anywhere on your roof. The builders are efficient and equipped with all the relevant tools to get the job done straight away. They have fitted hundreds of skylights and can talk you through the costings and perspective you will receive with a window of this kind. Roofing company Southampton has plenty of examples to show you and can offer bespoke materials and designs that suit your needs.
If you are considering a skylight in your roof, the first step is to call roofing company Southampton for an in-depth no-obligation quote that can help you decide if and when you would like it done. Once we have had the initial discussion with you, we will give you time to assess and think about the information but there is never any pressure for the work to be carried out and the roofers are happy to provide any information that you require. Roofing company Southampton are proud of their customer service and always happy to interact with potential new clients.

A skylight can bring many benefits to your home but the best benefit is the amount of light they bring in. If you have a loft space that you use, roofing company Southampton always recommend a skylight because of the easy installation and the great benefits. A skylight is also so easy to maintain and if fitted well, are lock tight. Roofing company Southampton are happy to go through all the installation processes and make sure that the skylight is properly installed so that no future problems will occur. A skylight is a must for any roof if you have a loft conversion so always consider this type of window.
Roofing Company Southampton Offer Gutter Clearance and Roof Cleaning
Did you know that roofing company Southampton offer full roof cleaning services and gutter clearance? Most people think roofers are only needed for repairing holes or replacing the whole roof. However, what you trying to say our roofers are more than happy to do a full clean of your roof especially if there is moss build-up and can also unclog all your home's guttering. Roofing company Southampton recommend that you have your gutter cleared after autumn when all the leaves are falling from the trees and it's less likely for your gutters to become clogged. This should set you up for the winter months and you should not have any issues with gutter blockage.
The same goes for your roof cleaning. After time your tiles can become very dirty and moss can grow all over them and potentially cause damage. This damage can make them less effective and more easily weather-worn. Roofing company Southampton recommend that you clean your roof every few years to make sure that your tiles last as long as possible. Our local roofers can suggest how often you might need this service and offer and beautiful rates that means that any preventative measures that will be cheaper than a full replacement. Roofing company Southampton think this is better than unnecessary roof replacements sustainable in the long run.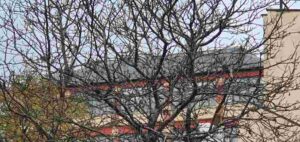 Roof cleaning can be a quick and easy job once the scaffolding is put up so within a week your roof will be as good as new. Go to Clearance is even quicker and depending on the level of blockage or grime and leaf build-up the job can normally be done within a few hours. Roofing company Southampton is the company for you if you require these two services. These services can be extremely beneficial for the maintenance of your home especially if you find it difficult to do this type of physical work. so do keep us in mind, the next time you want your gutter cleared and roofing company Southampton will gladly talk you through all the processes involved in that and roof cleaning.
We Care at Roofing Company Southampton
There is no other roofing company in the Southampton area that cares as much as as a roofing company Southampton. Roofers Southampton is fully established and has had extensive customer service training because we think this is just as important as doing a great job on your roof. We do not want to live by the current and modern reputation of builders being rude or unreliable. At roofing companies Southampton we make sure that Roofing Company Southampton put the customer first and always offer peace of mind with every job with you.
Roofing Company Southampton truly care about the worry that is caused when you find a leak in your roof. The autumn and winter months can be a trying time for all property and a bad time to find you have water coming through to your home. At roofing company Southampton, we fully understand the distress a roofing issue can cause and Roofing Company Southampton can fix the problem as soon as possible. We keep you in the know and always communicate when we will be with you and when the job will be done. Roofing company Southampton have we, therefore, gained a reputation of being trustworthy and dependable.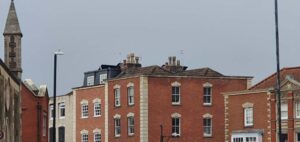 Roofing Company Southampton cannot be beaten on quality and friendliness. We are not just your local builders but also so a prominent part of the local community in Southampton. Roofing company Southampton will do its best to always help it's customers regardless of what the issue is. Protecting you and your family in your home from leaks and the cold is our number one priority and this motivates says to get out of bed every morning and climb up onto roofs. Roofing company Southampton will always remain local and put it's local customers first. As a company, we have the last 10 years but we make sure that we continually serve our local community. This is what sets us apart from other roofing companies today. We are proud to put the customer first.
Roofing Company Southampton Leak Repairs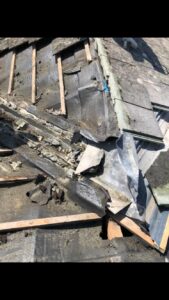 When you need a local roofing service to repair your roofs leaks. An experienced service that provide free no obligation quotes with all jobs. That's roofing Southampton. Whether commercial or residential services you require Roofing Company Southampton can provide you with the services to suit your needs whatever they may be. We also don't just deal with roofing we also deal with chimney repairs, guttering services, and loft insulation services also. Our experience stretches back further than 25 years which means we know our way around roofing jobs.
Call Roofing Company Southampton today and find out what Roofing Company Southampton can do for you. A lot of roofing services around will expect you to wait months just for a quote. Because we understand the seriousness of leaving a simple leaking roof for too long we get to our customers fast to both quote and complete the required work before a minor issue causes more havoc than it's worth. Don't wait around, we won't. Roofing Southampton is here for you if and when you need us. Our team will answer your calls from early in the morning till late at night to ensure that you're never stuck without someone to take care of your roof.
Our team are also widely available to you even if you just want to ask us a question or a few questions. No matter how silly you think the question is we'll answer it and Roofing Company Southampton won't make you feel bad for asking it either. This is because we know we're the experts. The team at roofing Southampton don't expect you to know anything about what we do. If you do have even a little bit of knowledge it's appreciated but definitely not required.
Roofers Loft Insulation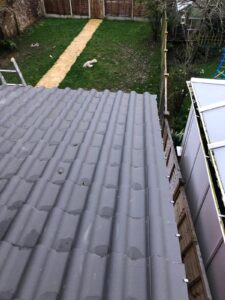 When you think of a roofing service you might not associate that service with being able to provide you with professional loft insulation services. Well this particular roofing can and does. With our team of experienced loft insulation specialists any task Roofing Company Southampton take on will be completed on time and to specification. Roofing Southampton will take care of you every step of the way and beyond. Call today and speak to one of our team about how we can get rid of your loft insulation worries in a timely and cost effective manner.
Roofing Company Southampton don't just offer roofing and loft insulation services however. Roofing Southampton also offer a wide array of chimney and guttering services as well to name just a few. Call Roofing Company Southampton anytime to book in your free no obligation quote with a member of our team today. Our friendly experts will answer any questions you might have no matter how silly or trivial they seem. We won't make you listen to a sales pitch or talk to any automated services to.
You'll be put straight through to one of our expert roofing specialists who will want to help you in whatever way they can. Whether you need a quote on some gutter cleaning or whether you need a whole new roof fitting we've got you covered for both and everything in between also! Call now and find out why so many homes and businesses in the Southampton area are trusting roofing Southampton with there loft insulation and other projects!
Choose Our Roofers Southampton and Get Peace of Mind
Bad weather can be very worrying for many homeowners. It can cause stress for a variety of reasons, but mostly you can be worried about heating costs and water damage caused by rain or wind . Shingles and tiles can be quickly dislodged by gale-force weather, and build up of snow in gutters can even lead to injuries. That's why it's so important that you have a quality roofing company on hand at all times to deal with such issues .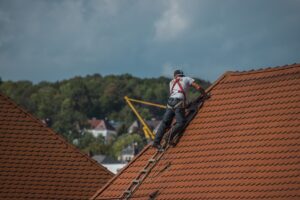 When it comes to preventative measures for bad weather, Roofing Company Southampton are able to install a whole variety of different options that could prevent your home from being damaged. For example we are able to clear out your gutters and install  gutter guards, which can  hold snow and ice, preventing it from falling on you or any family members as they come and go from your house. It will then turn into water which will harmlessly drain away from your property.
 Our company also provides a whole range of different roof tiles which are better equipped to withstand bad weather.  You may want to decide if you need to install such measures , and for this Roofing Company Southampton are able to provide roof servicing in which we analyse your roof to see if there are any areas that could be letting in water. Water damage can be very costly, with bills reaching into the thousands of pounds. Save yourself both money and stress and let Roofing Company Southampton install roof protective treatments. Roof coats are a great way to shield a house from rain, and will minimise greatly on the risk of water damage.
If Roofing Company Southampton do notice that any shingles or roof tiles are loose or damaged, we will be able to fix them and get your roof up to scratch for the coming winter months. Don't let bad weather be a headache for you ,stay all year round by contacting us about our affordable, competitively priced roof services.
Roofers Commercial & Residential Services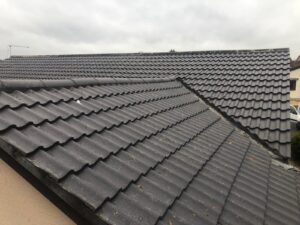 Roofers Southampton is here for all your roofing services. Roofing Company Southampton know that the local area is limited on choice and you can be often waiting for months for any roof repairs or installation projects. Not at this roofing company! Roofing Company Southampton have a big and dedicated team on hand that can assist you with any problem or query. We take a fresh look at both commercial and residential roofing requirements. We are hands on and extremely efficient. Our roofers operate in teams that match the job so we can get the job done fast! We offer the best service t the best quote around so you call with Roofing Company Southampton is guaranteed to be stress free.
This means that it is a huge advantage choosing Roofing Company Southampton. We can remain flexible and meet your needs when it comes to your time-frame. We are able to tackle big roofing repair fast and simple jobs on the day your call. We are proactive and ready for your call. We are a happy and friendly with all the skills required to make the experience enjoyable for you. We know your home is your world and your family need be safe and protected so we fix any problem as soon as possible so that you can carry on living the way you need to. Do not let a repair stress you out. Roofers of Southampton are here for you!
Roofing Company Southampton are transparent in our approach and do not pick and choose jobs that suit Roofing Company Southampton. It is all about you and your roofing needs. You can rely on us to get the job done. Call us today for a quote and we will discuss everything that will be done. We will arrange a time to come about and assess the job if it is needed otherwise we can always book you in!
Roofers Professional Services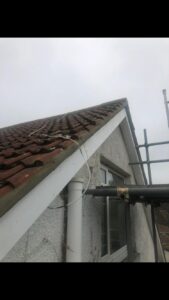 When looking for a professional roofing service in the Southampton area look no further than roofing Southampton. with over 25 years of experience and all the tools and skills to take on the largest to the smallest of roofing, guttering, and chimney tasks for you. Whether commercial or residential Roofing Company Southampton have the team and we have the man power to provide the very best and desired finishes to any task we take on. Call Roofing Company Southampton today and speak to one of our team. We're friendly and will answer any question no matter how trivial you might think it is.
Roofing Company Southampton understand that not everyone wants to live on a building yard. That's why when you take Roofing Company Southampton on for any task we'll bring the largest team possible to ensure your task is completed in the shortest amount of time possible. Call Roofing Company Southampton now and talk to the professionals about the steps we can take today to get your roofing projects moving in the right direction. We'll answer any question you have and love to help in any way we can.
Whether you need a whole new roof or would just like to enquire about some gutter clearance services we've got the time and patience to take your call and make sure Roofing Company Southampton leave no stone unturned in making sure you know everything there is to know about the task you need completing. What are you waiting for? Call and book your free no obligation quote with our experts today! See how the professionals are doing things differently here. Not ready to take on any tasks yet? Not to worry we'd still love to help in any way we can even if you're just at a planning or even thinking stage! Call now!